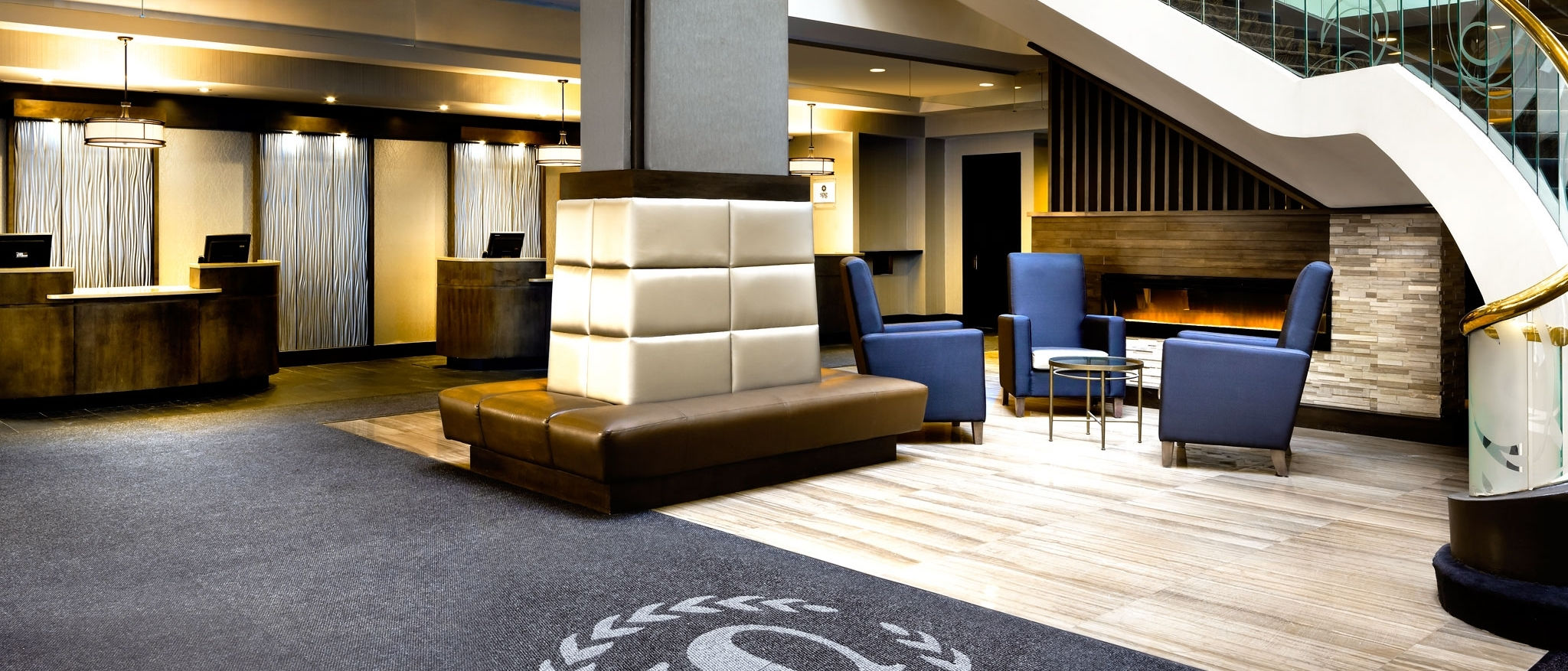 Check In/Out Policy
Check in: 3:00 PM Check out: 12:00 PM

Alcohol Policy
Alcoholic beverage service is restricted to those 19 years or older (with valid identification) and is not permitted in public areas of the hotel.

Age Requirement Policy
Guests must be 19 years or older to reserve a room. Guests must present a photo ID at check in.

Check Cashing Policy
Personal Checks are not accepted. Checks can be used as an advance deposit if the check is received at least four weeks prior to arrival and the funds have been transferred successfully to the hotel. NSF charges will apply.

Connecting Room Policy
Connecting rooms may be requested but are not guaranteed. Please contact the hotel directly for more information.

Third Party Payment Policy
Third party credit card authorizations are not accepted for individual (transient) reservations.

Extra Bedding Policy
Rollaway beds are available for a fee. Rollaway beds are not available for rooms with two beds.

Gift Certificate Acceptance Policy
To redeem a gift certificate, please call our Reservation Coordinator directly at (905) 317-4519.

ID Requirement
For security purposes, valid photo identification is required at check-in. Acceptable forms include a drivers license, passport, and/or proof of age card.

Late Checkout Policy
Late checkouts after 1 PM will incur a $45 CAD up to one night's room charge, plus tax. Please contact the hotel directly for more information.

Noise/Disturbance Policy
The hotel reserves the right to charge a noise disturbance fee if compensation is given to other guests due to noise.

Package Handling Policy
There is a package handling fee for all incoming and outbound packages. Please contact the hotel directly for the exact fee.

Pet Policy
A maximum of 2 pets per room with a maximum combined weight of 90 pounds are welcome.
Other regulations apply:
Guests must complete a waiver upon check-in and a non-refundable cleaning fee of $25 CAD per pet will be collected upon arrival. Service and guide dogs are exempt to this fee.
Pets are to be accompanied by owners at all times on a leash or in a crate.
Pets are not to be left unattended in guestrooms.
Pets are not permitted in the fitness center, pool, and restaurants. Service and guide dogs are exempt and welcome in all public areas.
The hotel reserves the right to charge for additional cleaning or damage caused by the pet. If damage is found after checkout, the credit card on file will be charged accordingly.
The hotel reserves the right to charge the credit card on file should pet noise disturb surrounding guestrooms and as a result, compensation for that disturbance is issued to those guests.
Credit/Debit Card Policy
Debit and Credit cards will be authorized at check-in for the amount of your stay, plus an amount to cover incidentals. The authorization will hold the funds until check out, at which time the amount actually incurred during the stay will be charged. If a debit card was provided as payment, a cash refund will be provided for funds held in excess of the amount actually incurred and charged.

Cash Payment Policy
Cash paying guests must settle room charge and taxes upon check in. In addition, a minimum $200 incidental deposit is required.

Deposit Policy
Cash-paying guests (without credit cards) must produce photo identification and a $200 security deposit, which is refundable upon room inspection and the room is found to be free of physical or noise damages to other guests.

For prepaid reservations, the credit card used to make a reservation must be presented at check-in to verify identity, along with photo ID. Payment will be taken at check-in once the credit card is verified.

Smoking Policy
All guest rooms and public spaces are 100% smoke-free. A $200 cleaning fee will be charged to any guest who violates the smoking policy.

Suite Policy
Please contact the hotel directly for more information or to book any of our four suites (905) 317-4519.

Passport Policy
New passport restrictions for air, land and sea travel to and from the United States and Canada, Mexico, Bermuda, and the Caribbean have taken effect. Travelers are required to have a passport or other secure, accepted document to enter or re-enter the United States with all air travel. Most travelers can find information at the U.S. Department of State Website. Travelers from Canada should check with the Department of Foreign Affairs and International Trade.

Waitlist Policy
Hotel does offer a waitlist. Contact hotel directly.