Discover Canada's largest botanical garden without leaving Ontario. Just a short nine-minute drive from Sheraton Hamilton Hotel, the Royal Botanical Gardens is a National Historic Site dedicated to educating people on the importance of plants and nature. Walk through the Arboretum, Laking Garden, or one of many manicured trails and enjoy more than 1,100 species of flowers, trees, plants, and local Ontario wildlife.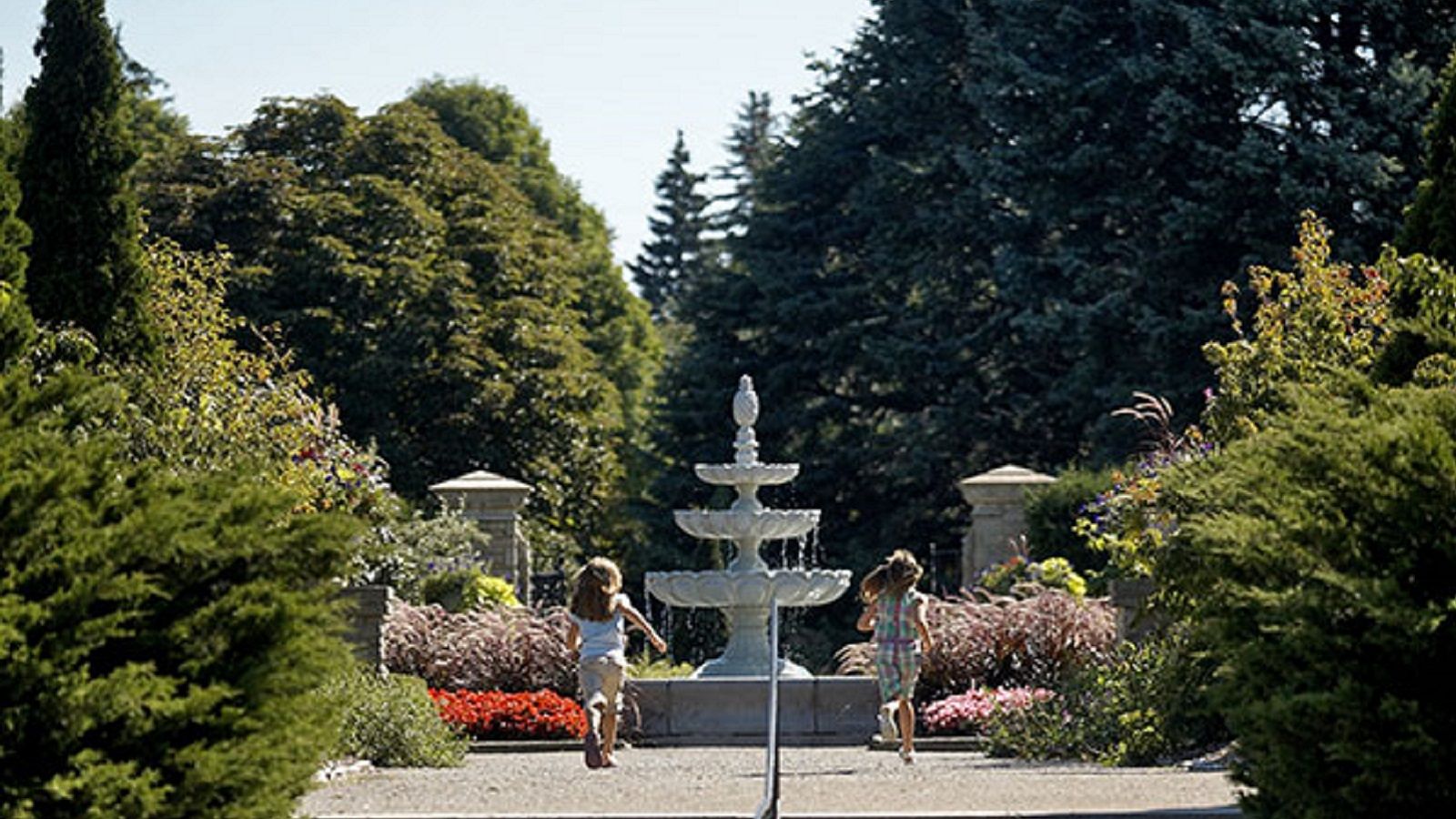 Explore the Royal Botanical Gardens
Get outside at Royal Botanical Gardens, where colour comes alive! Stroll through five majestic gardens bursting with blooms and discover 27 kilometres of scenic nature trails filled with captivating wildlife. Enjoy live entertainment, unique dining experiences, and activities for all ages. Located just a short drive from your hotel.
2 for 1 Adult Admission (18-64) to the Royal Botanical Gardens ($18 value)

Self-parking for one vehicle at hotel ($12.50 daily value) *must present RBG adult admission payment receipt to receive parking voucher
Book online, or call 866-716-8101 and mention rate plan RBGPKG. Valid for stays all days of the week.
Hours
Open Year-Round
RBG Center:

Open daily; 10:00 AM–8:00 PM
Shop @ THE GARDENS: Open daily; 10:00 AM–5:00 PM
Mediterranean Garden: Open daily; 10:00 AM–8:00 PM
Gardening Information Centre: Monday, Wednesday and Friday; 10:00 AM–1:00 PM
Administration: Monday to Friday; 9:00 AM–5:00 PM
Hendrie Park: Open Daily; 10:00 AM–8:00 PM
David Braley and Nancy Gordon Rock Garden: Open daily; 10:00 AM–8:00 PM
Laking Garden: Monday to Friday: 10:00 AM–8:00 PM; Saturday to Sunday: 10:00 AM–8:00 PM
Arboretum: Open daily; Dusk - Dawn
Nature Interpretive Centre: Open weekdays; 10:00 AM–4:00 PM
Trailheads: Open daily; Dusk–Dawn
Admission
Members: FREE (with membership card)
Adults (13-64 years): $16.00
Youth/Student*: $13.00
Senior**: $13.00
Child age 4 to 12: $9.00
Child under age 4: FREE
Family (2 adults and up to 2 children under age 18): $37.00
All rates include HST.
*Anyone showing a student card indicating full-time attendance in a recognized post-secondary institution.
**RBG considers a senior to be a person of 65+ years of age
Location
Address:
Royal Botanical Gardens Centre:

680 Plains Road West

, Burlington, ON
The Arboretum and Nature Interpretive Centre:

16 Old Guelph Road, Hamilton, ON

David Braley and Nancy Gordon Rock Garden:

1185 York Boulevard, Hamilton, ON



Transportation:
Our hotel is a nine-minute from the Royal Botanical Gardens Centre

Parking at the Royal Botanical Gardens Centre is free